Regular price
Sale price
$89.95 USD
Unit price
per
Sale
Sold out
This tutorial walks you through each step of this unique and different process Mark uses to paint these detailed miniature landscape paintings on fused glass ornament shapes or small glass pieces that may be framed or displayed in stands or easels. The techniques of course may be used on larger fused glass works once you become familiar with how the products are used and the specific steps to facilitate the detailing.
Mark shares tips and considerations creating dimension and depth with the use of color, contrast, shadow, details, scale, and creating depth in the landscape painting process. The tutorial includes video demonstrations and a 20-page PDF handout with materials and supply list and step by step process photographs with tips and techniques that are used, and resources.

The products that Mark uses are Unique Glass Colors and Colors for Earth. Other enamel and product brands may not be suitable for these specific techniques and product compatibility.
BECAUSE THIS TUTORIAL INCLUDES DOWNLOADABLE AND PRINTABLE PDF MATERIALS, IT IS STRONGLY RECOMMENDED TO USE A PRINT CAPABLE PC OR LAPTOP TO ACCESS THE CONTENT, RATHER THAN A TABLET OR PHONE.
ABOUT THE ARTIST
As a self-taught artist with a multi-media background, I find my inspiration in nature and wildlife that provides me a sense of calm, contentment and amazement of what is often taken for granted in this fast paced, technology-driven world in which we live, and reminds me how quickly things change with the seasons, lifespan and our environment.

My work is representational and connects me to the planet in a spiritual sense of belonging and purpose. I tend to work on subject matter that is relatable, that may evoke feelings of familiarity, heighten ones' awareness, or link to a fond memory of a time or place.

In my travels, I frequently photograph interesting plant life, rocks and landscape views to use as reference in my designs and art. My design process is very organic, and often reflect recurring patterns seen in nature. Whether used in my fused glass enamel paintings, graphite drawings, watercolors, pastels, or scratchboard art, these reference images trigger the exhilaration of being in that place at a specific time, which in turn recalls my inspiration and vision for a new work of art and the cause for me to have stopped and taken the photograph.
Share
View full details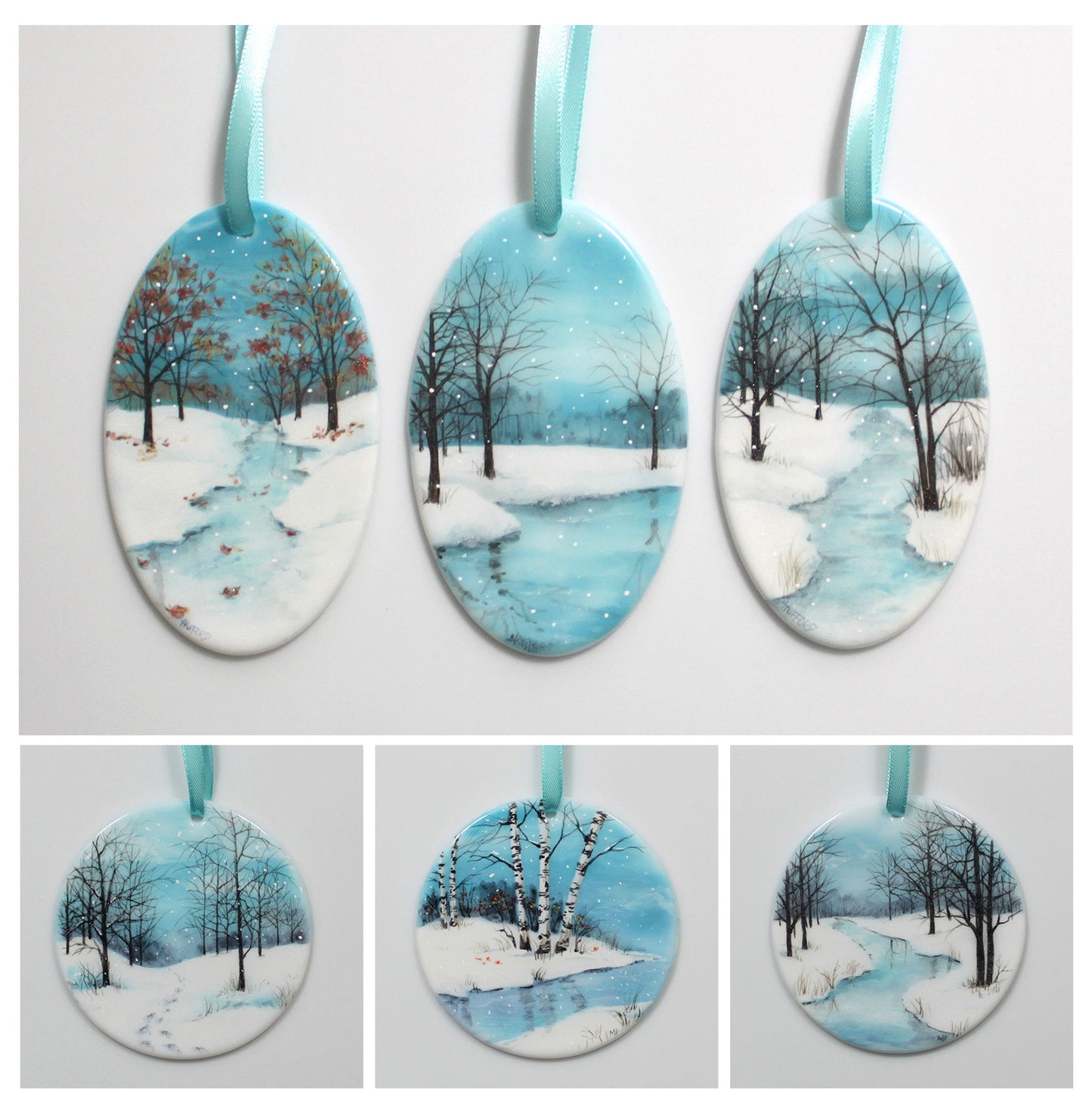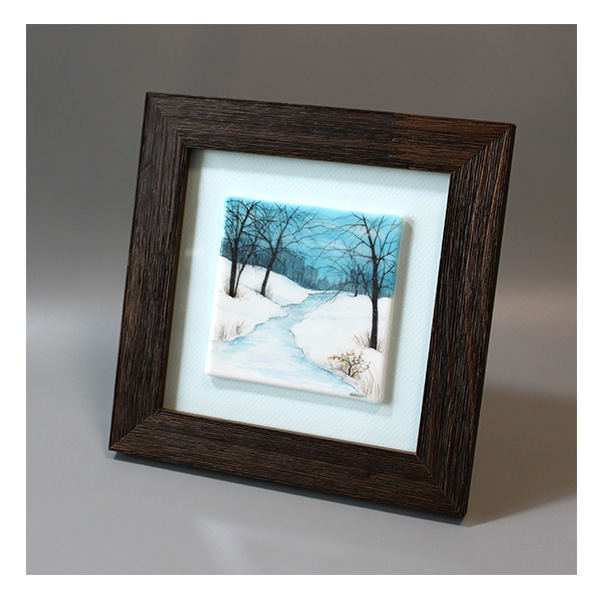 still in the middle of it, but love love so fr. you make it look sooo easy, lol.
Wonderful
I learned some new techniques to incorporate into my work. Thank you for making it so easy to understand.
A wonderful and very detailed tutorial. Mark takes you through every step of the way clearly and concisely. Thank you Mark for such an interesting tutorial!
Winter ornaments
I loved it! I learned anew technique that can be applied for several projects
Excellent enamel tutorial.
Mark's instruction is excellent and covers enamel techniques in an easy to understand format. He provides fantastic documentation and is a delight to listen to.