Regular price
Sale price
$99.95 USD
Unit price
per
Sale
Sold out
Dive into the fascinating realm of fused glass art by exploring an innovative technique of watercolor painting on powdered frit. This course offers a fresh perspective on traditional watercolor painting, transforming it from white paper onto the dynamic medium of powdered frit, thereby enhancing the inherent beauty of fused glass artwork.
In this course, you'll learn from Mark, a seasoned watercolor artist who has been adapting and perfecting this technique since 2017. Inspired by conventional watercolor methods, he embarked on a journey to mirror these effects onto fused glass. His extensive testing, product exploration, and careful firing process led to this breakthrough technique.
Since then, Mark has continually refined his approach, integrating it with other fused glass techniques and experimenting with various products to expand its possibilities. Now, you have the chance to master this unique style of painting on glass, following Mark's step-by-step guide.
This comprehensive tutorial covers all you need to know, from materials and supplies to the selection of color products, the application process, design transfer techniques, and essential color theory considerations. Equipped with detailed video demonstrations, you'll discover how to breathe life into your glass art through this vibrant painting method. The course also includes a comprehensive 37-page handout brimming with practice projects to hone your newfound skills.
Don't miss this unique opportunity to inject an element of traditional watercolor into your fused glass creations!
To supplement your learning and foster a community spirit, eligible members will gain access to a private Facebook group. This online forum serves as a vibrant platform for fellow glass artists to share, discuss and refine their techniques. Join us in this exclusive community and take your glass artistry to the next level.
Images shown are examples of work done using this technique.
Share
View full details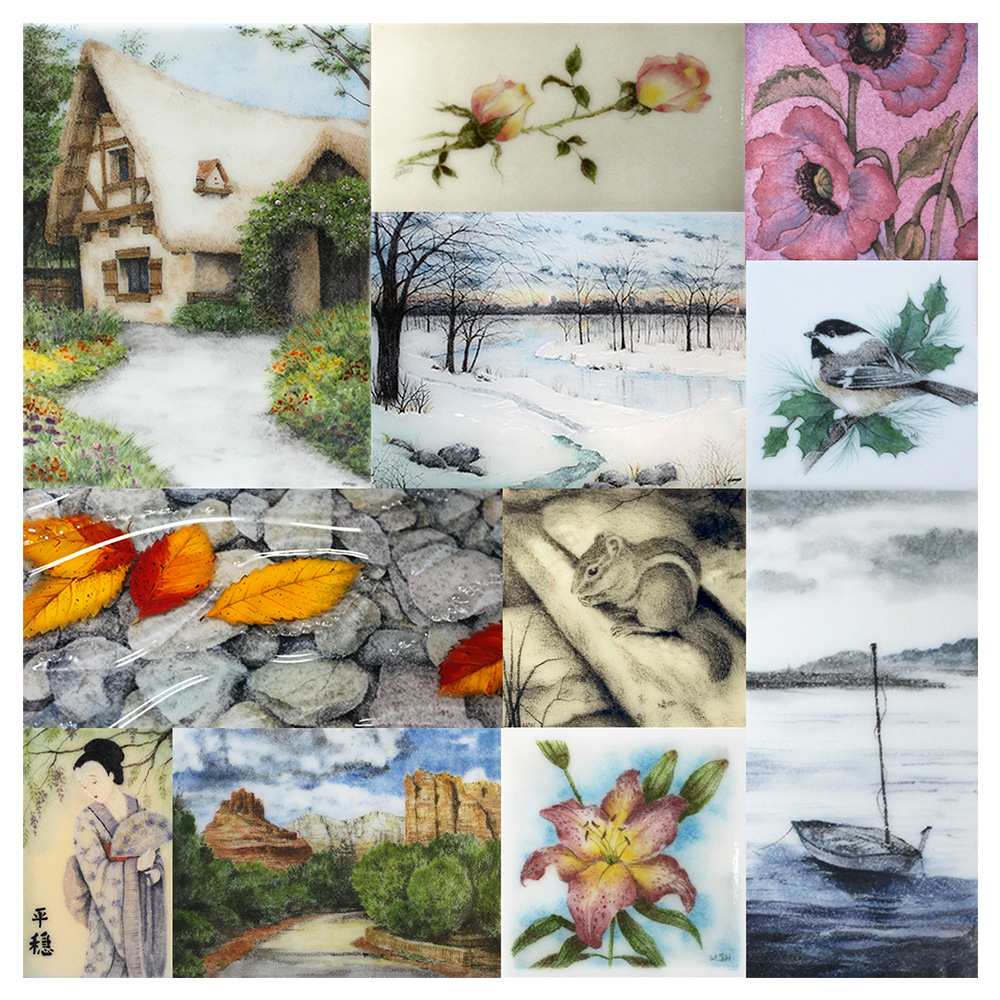 Mark Hufford is an excellent teacher!
I have taken Mark's classes in person, and on the web. He always gives detailed explanations, demonstrates the techniques, and even provides some templates for students to use. An excellent value for the money, and one of my favorite glass techniques!
Mark gives great instructions. The paper handouts are a big plus.
I'm looking forward to trying this unique technique.