Regular price
$1,250.00 USD
Regular price
Sale price
$1,250.00 USD
Unit price
per
Sale
Sold out
March 8-12, 2024.  10am-4pm daily.
Immerse yourself in the captivating world of symmetry in this advanced course with artist Ian Chadwick. Symmetry, as both man and nature's chosen tool for bringing order and harmony to chaos, offers a unique design aesthetic that resonates with balance and familiarity. This course offers you the opportunity to harness this powerful design element in the field of glasswork.
Delve into the complexities of advanced pattern forming in fused glass. With pre-formed Bullseye colored glass striped sheets as your canvas, you will broaden your understanding of kiln forming and coldworking techniques to craft intricate, mandala-like patterns. These patterns draw heavily on geometric symmetry, culminating in an end product that is as hypnotizing as it is harmonious.
Guided step-by-step through the creation process, you will learn to form, fire, deconstruct, and reassemble Bullseye glass striped sheets. Discover how strategic arrangement of tone and color can dramatically enhance the optical allure of your design, and learn to lay out patterns using principles of four-fold and eight-fold symmetry.
By the end of the course, these newfound concepts and techniques will empower you to create your very own glass tile, boasting a pattern design that is uniquely yours. Embark on this journey of symmetry, geometry, and creativity in the fascinating realm of glasswork design.
ABOUT THE ARTIST
Ian Chadwick is an awe-inspiring figure in the world of kiln-formed glass artistry. With international acclaim and recognition to his name, Ian's artistic prowess truly came to light when he clinched the prestigious Worshipful Company of Glass Sellers Award at the British Glass Biennale 2019.
Emerging from a rich background of fine art sculpture and stained-glass window design, Ian has since become a maestro in the realm of kiln-formed glass art. His work is an ever-evolving fusion of traditional disciplines and inventive exploration, resulting in a distinct style that is unmistakably his own.
With a deep-seated fascination in geometry and the profound philosophy and history of mandalas, Ian channels this intrigue into the heart of his work. His glass creations are much more than mere art pieces—they're spiritual journeys. Through a meticulous, almost meditative process, Ian transforms the esoteric essence of mandalas into mesmerizing symmetrical glass patterns, crafting an aesthetic that stands as his unique artistic signature.
In his own words: "The glass I produce uses rotational symmetry as its fundamental design tool. Symmetry is used by man and nature as a device to add continuity, balance and harmony to a chaotic universe. Its use in art and design, therefore, attains an aesthetic of order and familiarity."
Experience the world through Ian Chadwick's kaleidoscope of geometric symmetry. His glass artistry not only breathes life into balance and harmony but also propels glass creation into the realm of meditative artistry.
For hotel recommendations and our refund/cancellation policies, please visit our FAQ page.
Share
View full details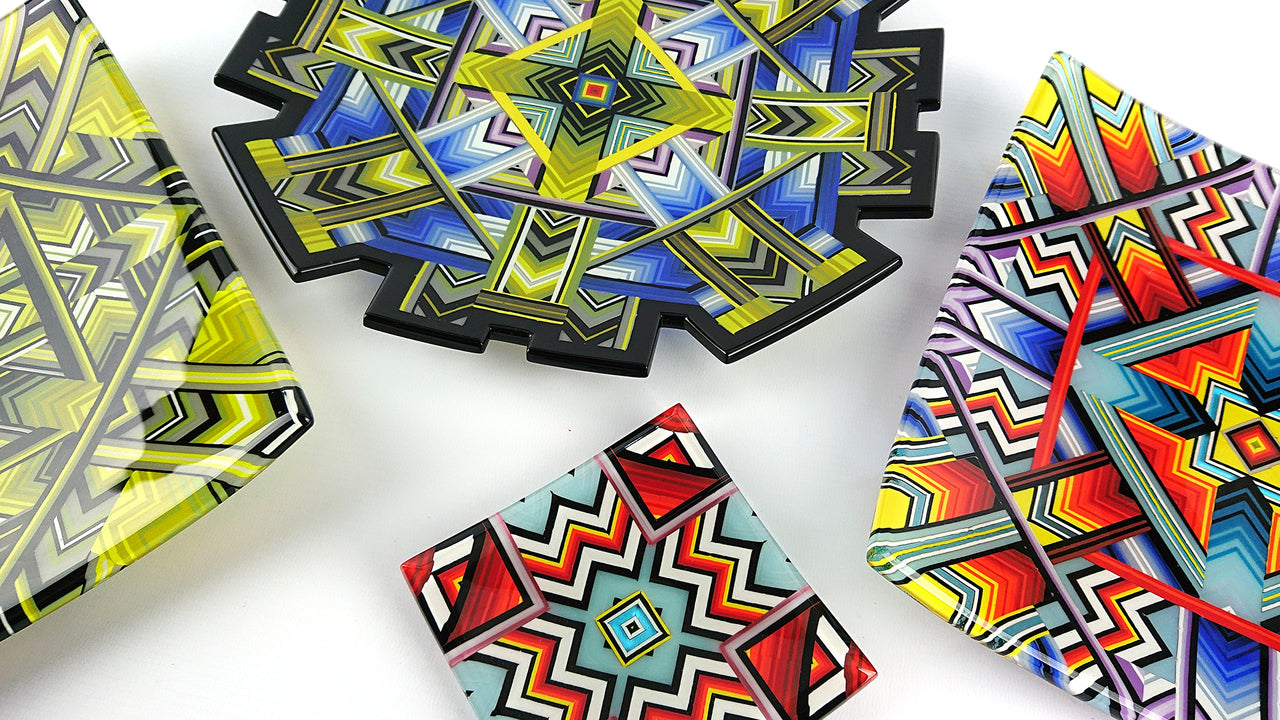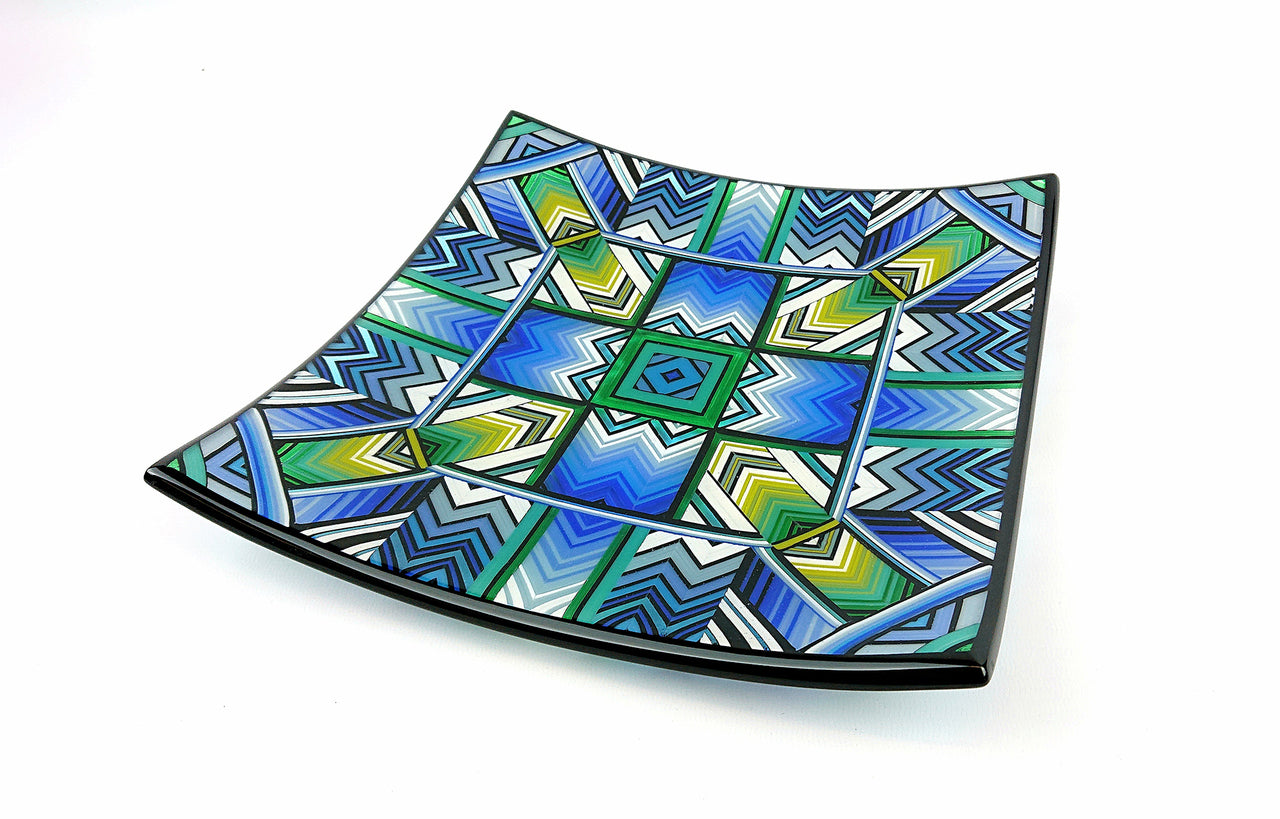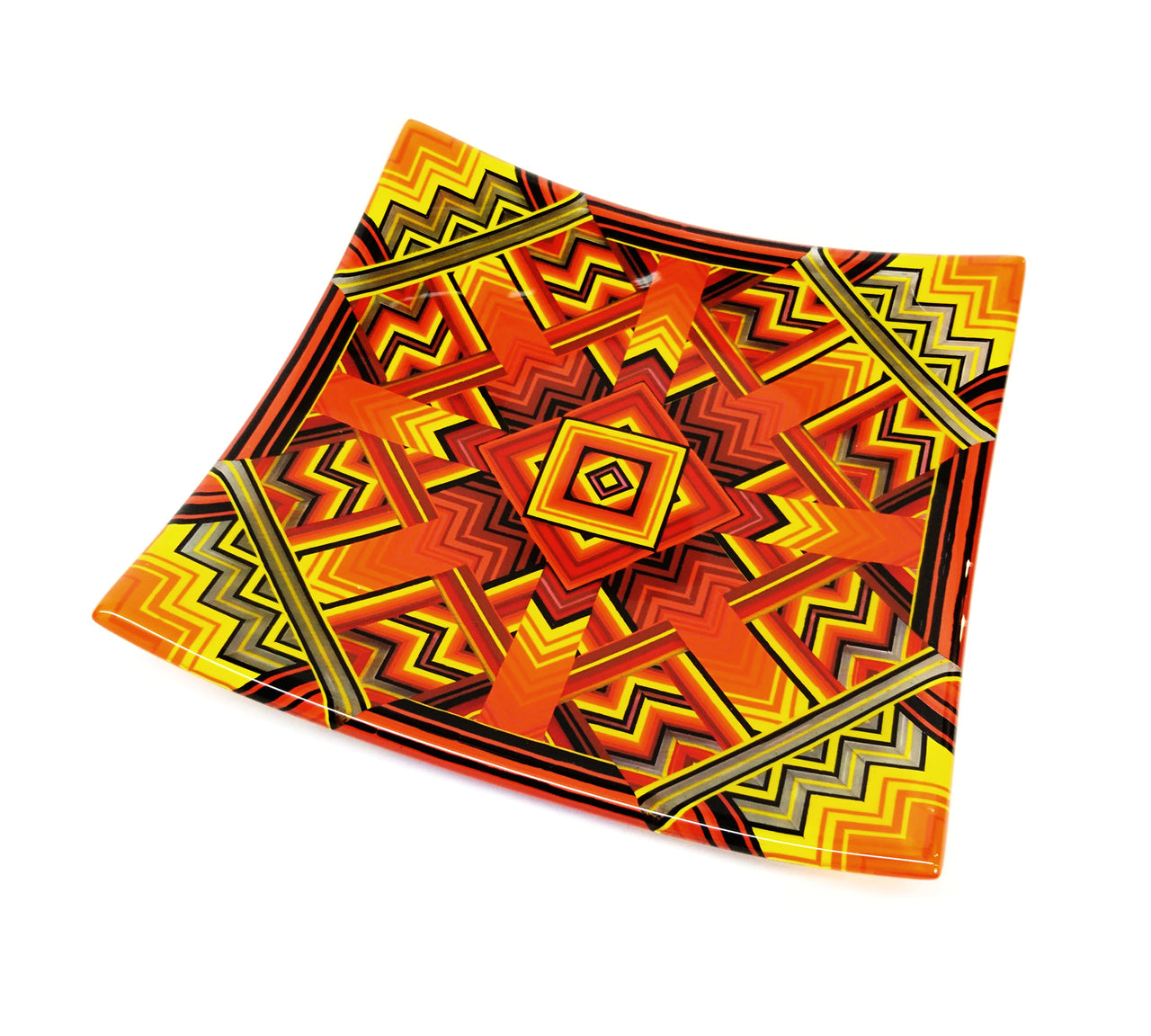 I can tell you more after the class. I'm sure looking forward to it.
Advanced Pattern Making: Challenging and Interesting Workshop
Took this class with Ian Chadwick in Spring 2023. I think this was the most challenging fused glass workshop I've taken. However, it was great to see how the components come together to make the finished piece. Ian is an excellent instructor, shares his knowledge re fused glass, and freely works with workshop participants to solve issues and fine-tune their project pieces. Some students made some stunning pieces - color selection and arrangement help. Very enjoyable class! I highly recommend this workshop to those interest in advancing their knowledge and fused glass skillsets. I anticipate that I will take this workshop again.
Ian Chadwick
I have been wanting to take this class after I saw his work for the first time. I'm glad I got a spot with y'all even though you are a long way from my home. I'm anxious.