Regular price
Sale price
$99.95 USD
Unit price
per
Sale
Sold out
Drawing on fused glass is just another method of putting your artistic skills to use in an exciting and fresh direction.
Learn the tips and techniques in drawing on fused glass using the black underglaze pencil for dynamic results that traditional graphite drawing provides. The black underglaze pencil is far more predictable and consistent in the results in kiln firing than graphite.
In this tutorial and the supporting documentation, Mark will discuss and demonstrate three different glass surface preparation options, review the tools and recommended supplies, demonstrate drawing techniques suitable for use in fused glass drawings, firing specifications and steps, and finally an optional method of adding color or tinting your fused glass enamel drawings.
The drawing techniques may be used in a variety of personal art styles from simple line or gesture drawings, abstracts, or realistic representations of the subject matter you choose.
Purchasers of the tutorial are welcome to join the private tutorial Facebook group - Drawing on Fused Glass.
BECAUSE THIS TUTORIAL INCLUDES DOWNLOADABLE AND PRINTABLE PDF MATERIALS, IT IS STRONGLY RECOMMENDED TO USE A PRINT CAPABLE PC OR LAPTOP TO ACCESS THE CONTENT, RATHER THAN A TABLET OR PHONE.
ABOUT THE ARTIST
As a self-taught artist, my curiosity and creativity have taken me in many directions over the years. I am a painter; I have done interior and garden design throughout the U.S., set design for local theaters and floral design. I have also designed weddings throughout the U.S. and in England. In late 2005, I found glass. I started with making glass jewelry, but soon felt limited by the size and dimension. I moved quickly to glass sculpture because I liked the freedom of expression and scale. For me, the transparency of glass is a metaphor for memory. Even though the glass sculpture or design stays the same, if you move around the piece, or change the direction of the light or its intensity, you can change the memory. My designs often include the interplay of glass, light and water and range from garden sculptures to sculptural drawings, to portraits in glass, to wall hangings.
Share
View full details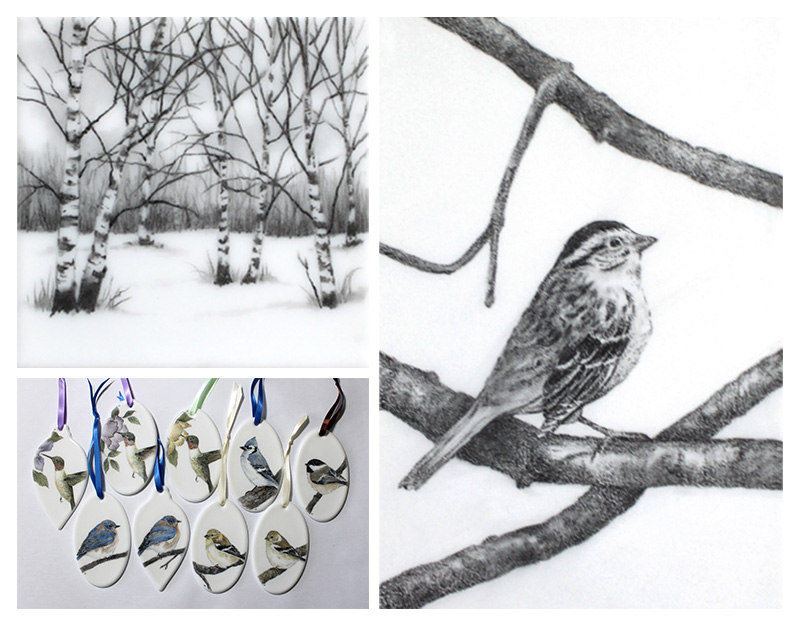 Happy drawing
Working through various surfaces preparations. Learning a ton. Happy with the process to learn drawing on glass. Experimenting with drawing techniques. Thanks for showing me possibilities!
LOVE this tutorial!
This is a very concise and complete tutorial on a beautiful technique. Mark Hufford is a generous instructor and this video gives multiple options to prepare the glass for the drawing. I have always found drawing to be very "zen" and love being able to apply it to my glass. My friends at the gallery are amazed that "pencil" drawings can be made on fired glass and think my tiles will sell well.
Worth every penny and more!
Great video
Mark does a great job of teaching and making it look easy! Milkweed needs to make the document/pdf files more findable though-
Imcredible technique
This technique opens the door to so many more possibilities in glass! So excited to start this new journey. Mark has an incredible way of explaining things in a way that all levels of artists understand and enjoy. Take advantage of this! You won't be sorry!